"Food Systems Summit Briefs" for the UN Food Systems Summit
Speakers' presentations are now available!
Webinar records are now available!
News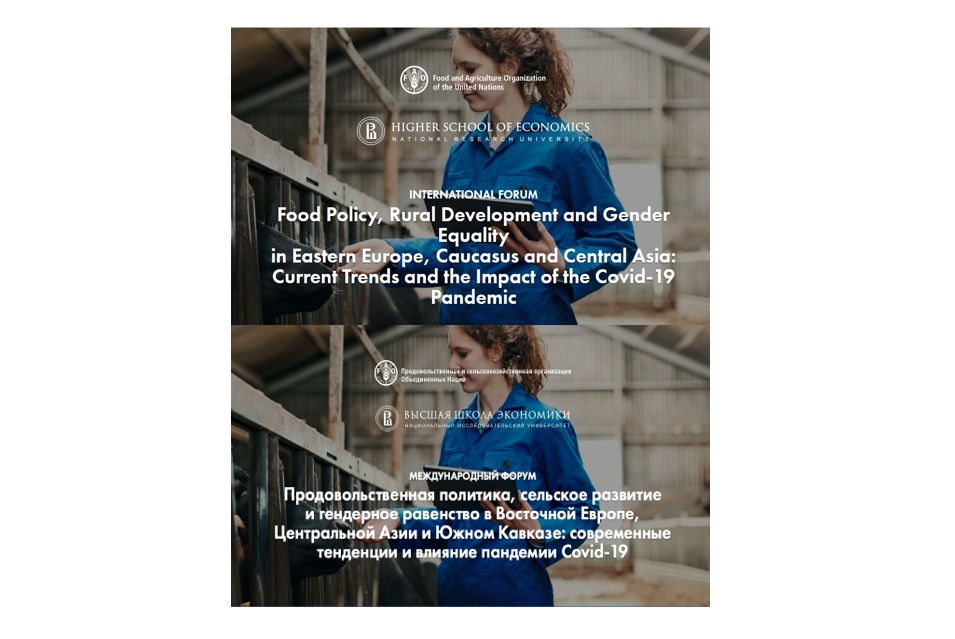 On 10, 12 and 17 March, 2021 the Institute for Agrarian Studies of HSE University and the Food and Agriculture Organization of the United Nations FAO successfully organized and held three webinars in the framework of the international forum "Food Policy, Rural Development and Gender Equality in Eastern Europe, Caucasus and Central Asia: Current Trends and the Impact of the Covid-19 Pandemic".

The proceedings and recordings of broadcasts of the Forum are available when you click the news.